Welcome to the loft from Le Mans!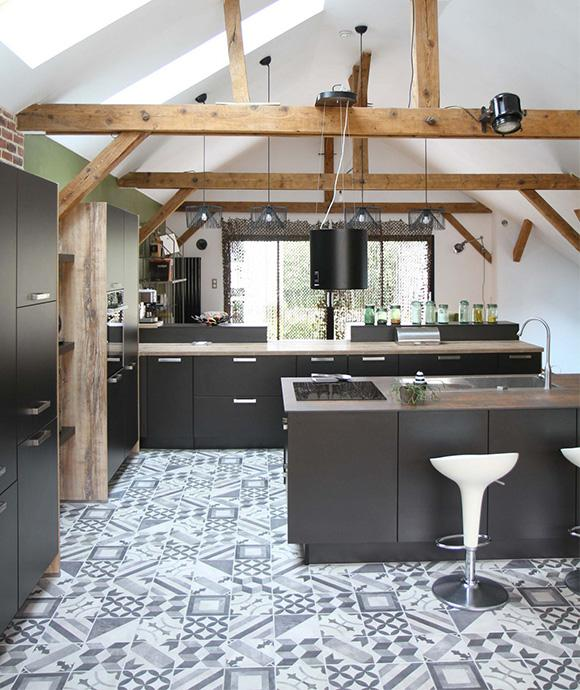 With the help of our decorative ambassador named Freg, we will discover a whole new side of the kitchen. With its Ixina® kitchen, the loft from Le Mans is a new place that reflects the industrial style. Indeed, the Ixina® custom kitchen perfectly fits into the room. The perfect combination of wood, metal, stone, concrete and old pipes gives an industrial look to the room. As one of the key elements of a home, the kitchen must meet the requirements of its users. The kitchen design expert Ixina® combines functionality and aesthetics in its production.
Being elected "2019 Best Shopping Chain", the famous manufacturer Ixina® now has more than 150 stores in France. With the quality of the customer relationship, the support and advice service, the company has succeeded in making itself known and appreciated by consumers.
The loft or the open space layout
A four-letter word which defines an atypical place that was something else before it was transformed into another place. Indeed, we're talking about the Loft, this place that can easily be changed with new furniture or a partition.
In this article, you will discover a new home made from an old hangar. In the centre of the room, you can see the Nova model from Ixina®, highlighted with the rest of the equipment. Separated by an island, the layout of the old hangar has resulted in two rooms. By installing the black Nova model kitchen in the centre of the loft, a separation was achieved for the living room and dining room. Acting as a partition between the two spaces, the kitchen offers both an aesthetically designed work surface and a place to store various utensils.
To integrate the kitchen without any worries, it is important to follow specific steps. In order to properly design your loft, you must draw up a plan of the room. The latter will define the different equipment to be integrated and the type of kitchen to be installed. Since a loft is often characterized by the age of the infrastructure, you will not have to make many changes to the housing. With the Nova model from Ixina®, the black colour of the kitchen offers a modern design, even for small details. The advantage of choosing a loft layout is that no renovation work is required on the building. The structure, facade and initial condition of the premises can be maintained during the installation of the kitchen.